Here you may see the different categories of online marketing tool such as SEO, SEM, SMM, SMO, etc., also subdivided into many parts such as on-page SEO, off-page SEO content marketing, content writing, keyword research, social media marketing
For handling the above all category with perfection we need tools
Here I listed the free SEO tool that mostly covers all your needs with the help of 38 sub-tools within one tool: www.SEOreviewtools.com
I need to inform that I have discussed only the important free SEO tool that people engaging more with these SEOreviewtools
WHAT IS SEO REVIEW TOOLS?
The free SEO tool that allows you to access nearly 38 real-time free digital marketing tool that boost your website ranking in SERP and this method is enough to fulfill your need as digital marketing
List of most popular sub-tools I have frequently using till now:
Keyword research
Content idea generator
Featured snippet
Content analyzer
Duplicate content checker
Keyword density checker
Readability checker
Link building
A social media marketing tool
HOW IT IS USEFUL TO US: A SHORT REVIEW
To get more traffic and to be in the top of SERP you need to make your page fully optimized
in terms of
Queries
Solution Through Tool
How Many Backlink You Have
Use Backlink Checker
What Is Your DA & PA Score
Use Domain Authority
Checker
Keyword Strength
Use the Keyword Tool
Meta Title Optimization
Use Bulk Title Tag
Checker
List Of Internal Link
Interlink Checker
URL Readability Analysis Witty Status Code
Use Bulk HTTP
Page Heading Summary
Use Heading Checker
Mobile & Desktop Speed Analysis
Check Google Page
Speed
Whether Using Robot.Txt
Bulk Meta Robot
Checker
When You Have Amp Optimized
Check Amp Tag
Are You Using Canonical Tag
Check Canonical Tag
Social Media Monitoring
Facebook Share
Count Checker,
Pinterest Count
Checker
Now let see the tricks and step by step procedure for popular sub-tools
KEYWORD SUGGESTION: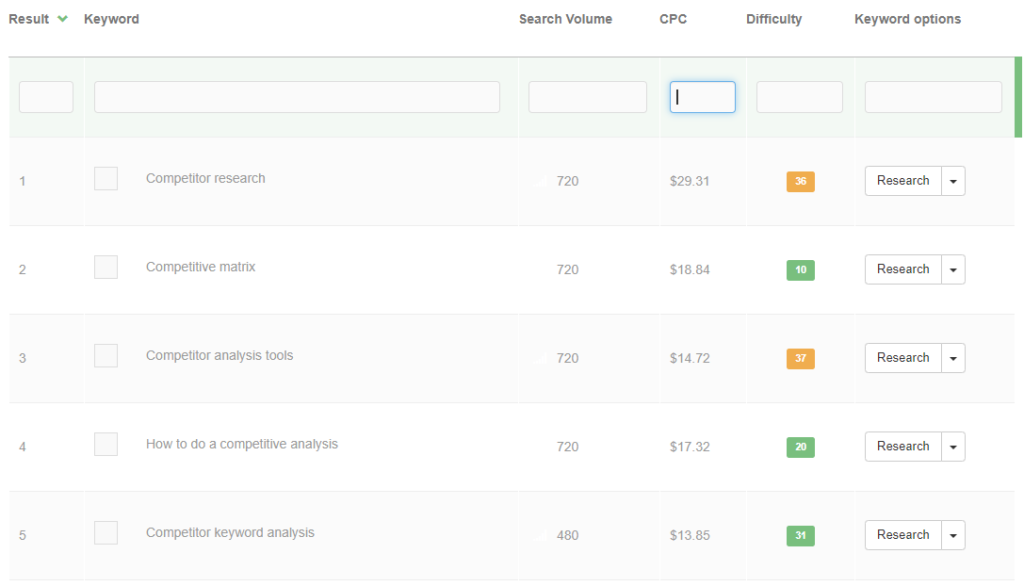 In this free SEO tool, you perform more than keyword research
You can verify that the chosen keyword has a better opportunity to get backlink through "link building sub-tool"
Bu using "feature snippet sub-tool" you can optimize your content through question and answer type which increases your SEO score
Procedure:
Step 1: Enter the relevant topic that you need to write content, in "enter your keyword" box
Step 2: pick up a keyword from the list of suggestion; take it as your main keyword
Step 3: now you need a secondary keyword to optimize your content, for that click "research keyword" that present right corner of your main keyword, you can see in the image
Step 4: Before finalizing your primary as well as secondary keyword, you want to verify the keyword strength by using search volume, CPC, the difficulty of your keyword; it seems to be present at the corner of all keyword suggestion
Step 5: by using "domain authority checker sub-tool" you need to verify the power of your competitor in terms of
How much DA score they have for the same keyword
If their DA triples the time of you, then change your keyword.
CONTENT IDEA GENERATOR: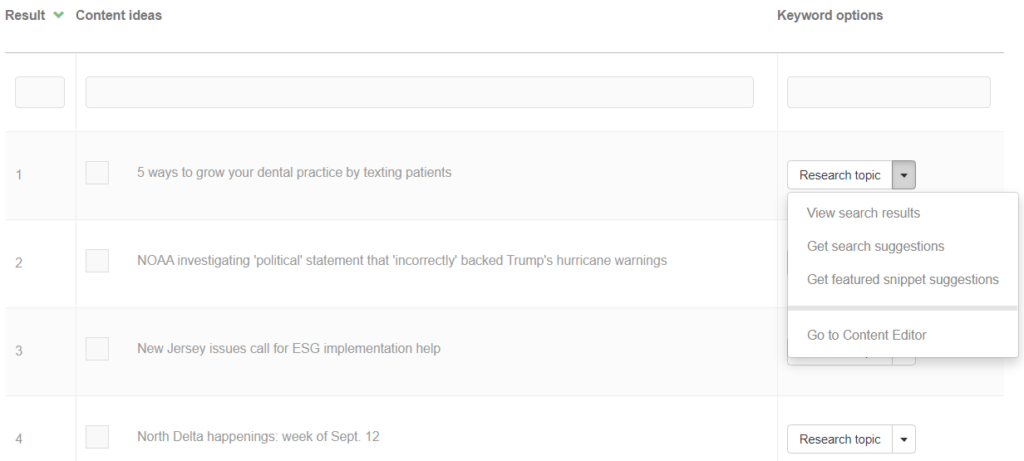 Step 1: Enter your primary keyword in the "enter keyword box".
Step 2: Select your preferred language
Step 3: click "perform check"
Step 4: now the list of top 100 content topic based on your keyword display
Step 5: make use of this topic and increase your webpage traffic
Step 6: now you have the best topic for your content, now it's time to optimize your content with a featured snippet
FEATURE SNIPPET
In this tool, a list of suggestion type keyword such as how to want, when, are can, where, which, who, why, will, etc., will be displayed on your primary keyword
Feature
snippet keyword is very essential to SEO and also to content marketing
You want to
optimize your content with this featured snippet with a unique answer.
Hear in this
image I have given the keyword as" website research".
If you have
the unique snippet with the answer, by chance your content will be displayed
while at google search "people also ask"
CONTENT ANALYSIS: CONTENT EDITOR TOOL
In this tool,
you have the best platform to write content with all option you need to write a
content same as in word press
This sub-tool
also called alternative to WordPress "Yoast plugin"
Content writing is not an easy method, because you have the responsibility to deliver a best highly researched content to your customer and next is to get traffic
So that you want to know how to optimize your content in terms of title, description, URL, the Header tag, call to action, etc.,
In this
sub-tool, they provide all the facility with SEO score by this you can verify
your SEO score for your content at the instant itself.
For this, you
need not go for some other website to analyse your content score
Also, you
have a separate score for
Page title
Meta description

Content
If you done
any mistake at the time of writing your content in terms of
Spelling error
No proper title
No proper Meta description
No proper Meta description
No proper keyword optimization
No proper image optimization
No proper header tag and much more
All the errors will be notified at the bottom in red color, just like you have seen in the above image
DUPLICATE CONTENT
After finish writing your content, it is mandatory to check whether your content has any
duplication issues
At the time of checking your content, it will analyze both internal and external duplication not only that it also verifies your title and description too.
KEYWORD DENSITY CHECKER

It is the presences
of how professionally your content has optimized with keyword
Keyword
density is also called as keyword stuffing checker
Step 1: enter your webpage URL and click perform a check
Step 2: it will notify you in terms of
List of the keyword in that URL
Number of time you need that keyword with density %
Step 3: if the density % is more than 4 then the keyword is over-optimized so it leads to google penalize
Step 4: now you need to reduce that kind of keyword from your content
NOTE: the word that related to keyword has more than 4% then you need to act as soon as possible
READABILITY CHECKER

It is also one of the best user engagement strategies to make them stay for a period and
that decreases your percentage of bounce rate.
If your content 70 % of the score then it is easy to read, it can be achieved only
follow the proper content optimization technique
LINK BUILDING: BACKLINK GENERATOR
It is one of the best parts in this SEOreviewtools
WHAT IS
LINK BUILDING?
It is the process of increasing your page authority which means increasing the quality of your webpage by getting more do-follow backlink from the popular website
PROCEDURE:
Step 1: enter your keyword, that's your content main focus keyword
Step 2: select country, its depend upon your local SEO strategy
Step 3: select category, with respect to your niche
Step 4: click perform a check
Step 5: They have listed some of the popular methods to get a backlink
Now choose
any one of the methods I have listed below
Guest post
Resources
Question and answers
Reviews
Social

By clicking this a list of website suggestions will be displayed. Now make use of this to get a backlink.
CONCLUSION:
SEOreviewtoolsis
also called all in one SEO tool. If you are an SEO professional you need not need any
other tool beside this
I know that I
have missed lots of sub-tool, but only the mention tool I have using till now
to get better ranking and traffic
If anything
you need to express, just comment in the comment box