WHY SIMILAR WEB IS THE BEST FOR COMPETITOR WEBSITE ANALYSIS?
Website analysis: There is a tool called google analytics used to analyze the overall performance of your website, but how can we analyze our competitor website in terms of a number of monthly clicks, average visit duration, bounce rate, traffic, organic keyword, top user engaging social media, most traffic generating a topic.
Hence for the website analyze one of the best tools is similarweb.
HOW SIMILAR WEB IS BEST AMONG COMPETITOR WEBSITE ANALYSIS?
For this, I have mentioned a small introduction in a step by step
With this list of catagories you can analyse your competitor website in similarweb:
Step 1: see from which countries your competitor getting the majority of traffic
Step 2: which source of medium people engage more
Step 3:
list of website which brings traffic to your
website through referral sharing.
List of other websites getting traffic from your
website.
Step 4: list of top organic keyword
Step 5: from which social media that brings massive traffic to the website
Step 6: In which topic people show more interest to see within our website
Step 7: your top competitor website or also called a list of best similar websites.
HOW TO DO WEBSITE ANALYSIS THROUGH SIMILAR WEB?
First, log in with your email
Now you need to enter any of your competitors URL in search
box
it will display the overview detail of the website, that
enough to verify your website as well as your competitor website
Section 1: First you can verify the website rank in
term of worldwide, country, niche categories
Section 2: in this section, you will identify the
overall traffic details in terms of
How many monthly visitors for the website through mobile and computer
The average duration that user stay on your site
Page per visit
Percentage of bounce rate
Section 3: GEOGRAPHY ANALYSIS
From which Country the majority of visitors is coming from
It mentions the % of user engagement from each country
Most importantly it mentions whether the user is increasing or decreasing for the past month
Here you notice that from the countries like the United States and India where the return of user are decreasing, but in the United Kingdom the decreasing percentage value is high
Hence using this data you need to improve your traffic building strategy to concentrate on countries where your audience are decreasing
Section 4: TRAFFIC SOURCE
It means from which medium in terms of direct, referral, search engine, social, mail and displays the % of user engaging a lot, is clearly described by this section

Now it is very good to see that the more traffic is coming
from direct and search, that means it is the best SEO optimized website
But they fail to engage themselves to build traffic with social media like Pinterest Facebook, Twitter, Reddit, mix, and much more to build even more traffic.
Section 5: REFERRALS
In this section, they have two modes one in incoming mode
and outgoing mode
Incoming mode (or) top referring site: Another
website that refers your webpage in the form of backlink, so that user directly
to pointing to your website
Outgoing model (or) top destination site: user directly from your website in the form of anchor text and pointing to another website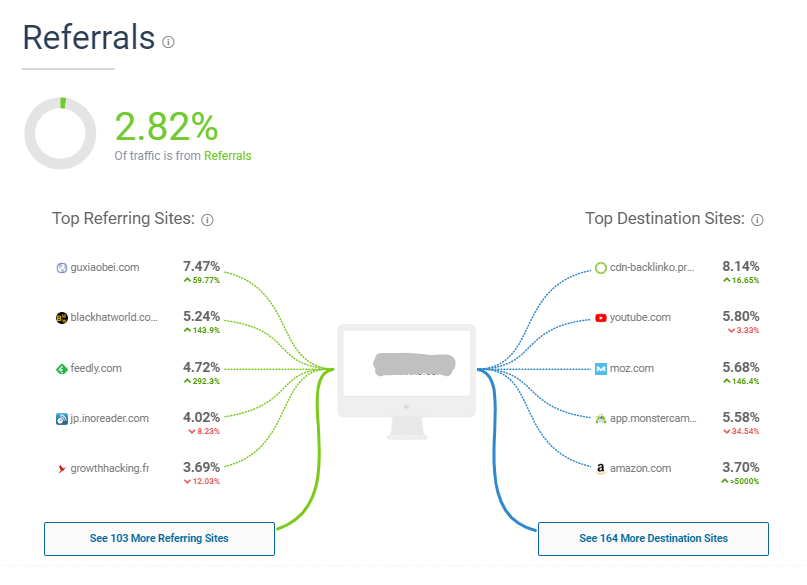 For backlink: Point out a top website that refers
your competitor site and writ a content which more users engaging updated and
trending current data and make them refer your website too
Section 6: KEYWORD POSITION
From which keyword user linking to this site and also from
which keyword this website get traffic through organically or by paid service
The section shows top organic and paid keyword to drive high traffic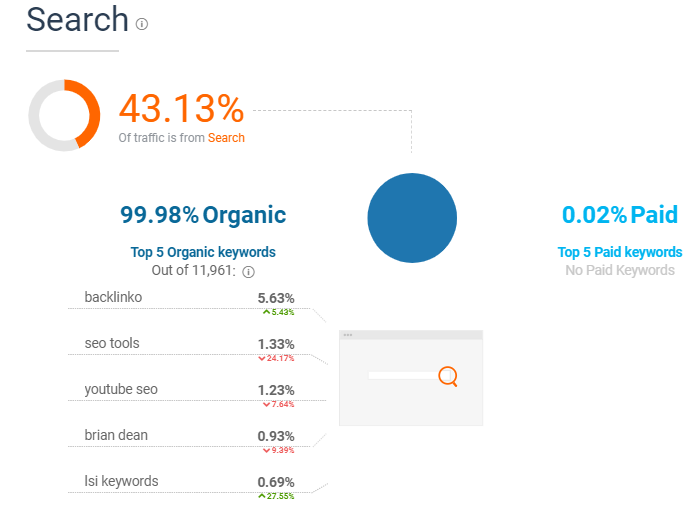 Section7: TRAFFIC THROUGH SOCIAL MEDIUM:
From which social medium they drive traffic more
Actually, the monthly search volume for this website is awesome but by seeing this data, all the social media engagement is below 30% still they need to engage more with Pinterest because of it the boom for website traffic generator. The only thing you need to know how to use Pinterest effectively
Section 8: WEBSITE CONTENT
This section tells more about that from which content of this website people showing more interest.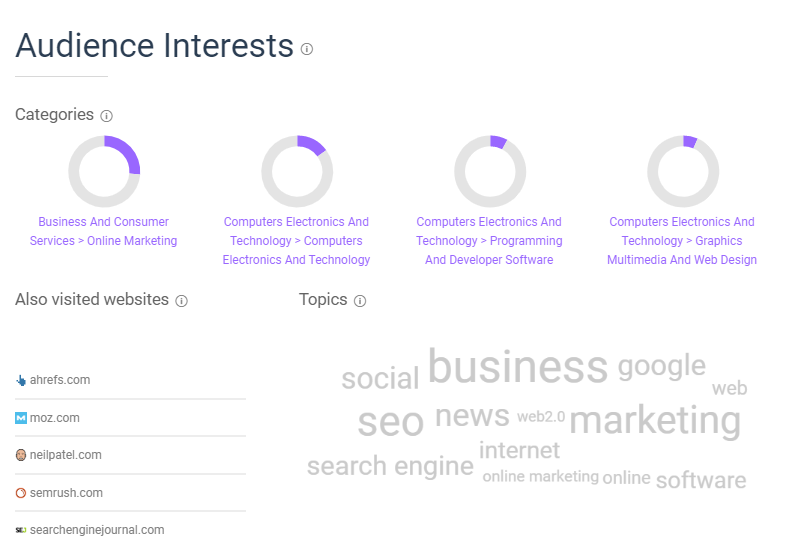 By this, we can predict your targeted user intent and create
more content regarding this specified niche
Also, we have to do the same for our competitor website and
find out in which categories, people willing to engage more
By using this data we have to create more relevant content
and publish
It is the best strategy to bring traffic as well as a backlink
to your website
CONCLUSION:
Here I have discussed how to do website analysis with
similarweb by using the only free version to bring traffic to your website
Another best part of the similar web is to compare your competitor
domain and see
traffic overview
medium of traffic
Rest of them are paid service