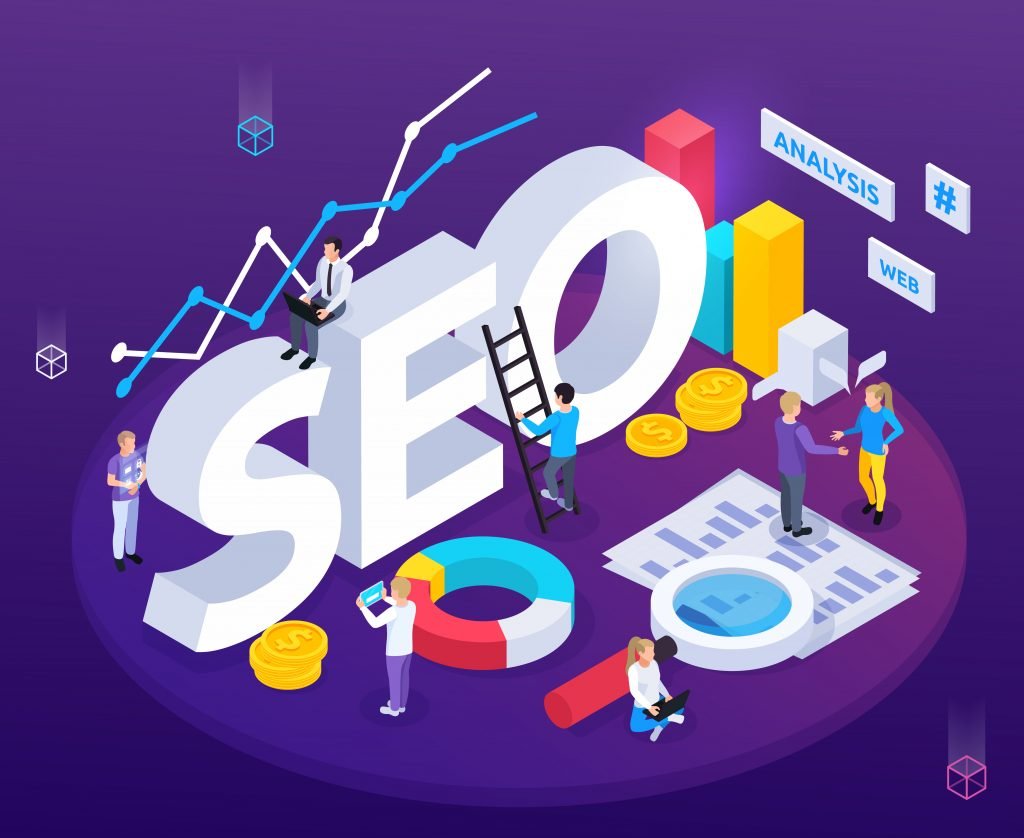 "SEO Checklist for 2021 is for beginners. If you are new to the Digital marking field then please read our On-Page-SEO and Off-Page SEO based articles before reading this, thank You."
---
Here I listed the checklist for all technical SEO, social media traffic, on-page SEO, off-page SEO, content optimization, traffic and you need not use all of these just take the section where you lagging
Why We Need A SEO Checklist For 2023?
Writing a blog is not a simple task you need to remember a lot of things and also implement them one by one at the time of writing
Also, you need to know when you want to use the tool because some of the tools are used at the beginning of the content and some of them at the end of the content
Most importantly you have to pick up the right tool at right time otherwise you will not able to achieve your goal
So that we not only mention the checklist and also include the best tools with top WordPress plugin
The ultimate goal for writing a blog is to reach more people in other words we can say it to get traffic from all over the world or within your target location
Being an affiliate marketer or Blogger it is not possible to get success without traffic for your blog or website
Because only through traffic you can get a chance to show your business to people, only then people come to know that this kind of business exists over here.
SEO Checklist: Choosing The Right Topics For Your Blog
Its fact that Even though you have in-depth detailed content but the topic is not engaging then no one will show interest to see your content
You don't believe that there are five types of the topic and you need to use them in a different situation there are
Occasional trending topic
Most shared social media topics.
Most searched topics on google.
Emotional topic.
Competitor winning topic.
Occasional Trending Topic.
The topic for a short period in a year is called an occasional trending topic or seasonal topics.
These type of topics get more search only when some special occasions like friendship day valentine day, father day, winter dress, summer specials, etc
This occasional trending topic hit massive traffic only for one or two months although it will get millions of visitor within short periods
This is mostly used for affiliate marketer, toy manufacturer, and also for gift manufacturer, news website, e-commerce, and YouTuber
Tools to Find Trending Topics Online: google trend
The only way to grab success as to how to use google trend perfectly
Most Shared Social Media Topic:
If you are an online entrepreneur, service-related business, and affiliate marketer this is the only way to show who you are to millions of people within a short period
The only thing you need to do is pick up a topic that has highly shared over in any social media where your targeted audience is more and create a clickable image that directed your webpage
Also, write a blog using this topic
Tools to Find trending topics on social media: Buzzsumo.com, Google trend
Most Searched Topics On Google:
This is the evergreen traffic generating topic, mainly used for affiliate marketer, e-commerce, technical blogger, YouTuber, inbound marketing, and content writer
This kind of topic will give traffic all over the year
The only thing you need to implement very good on-page SEO strategy in your website or blog
TOOL Most Searched Topics on Google: google suggestion, google keyword planner, Quora, Reddit, mix, tumbler
Emotional Topic:
If a year-old topic loses its traffic in this situation you need to change the topic not only that you need to update your content with the current trends
After choosing the new topic you need to check the EMV score of your content. Suppose your score less than 75 then you need to add more emotional word till your EMV score got more than 80
EMV stands for Earned Media Value
Because there is a statistical report that high EMV scored topic is the audience grabbing machine
TOOL: www.coschedule.com
SEO Checklist: Keyword Research
Keyword research is not mean that choosing one keyword to showcase your content in search engine
You need to take different types of keywords for your content.
Main keyword
Long-tail keyword
Secondary keyword
Lsi keyword
Hear each type of keyword has a respective role to bring traffic to your content. Hence you need to use this keyword in the correct way
So that you must check whether these factors are included while doing keyword research are
High monthly search volume with low competition
Low difficulty score
High priority percentage
Keyword for local SEO or international SEO
People searching for a problem they have in keyword
People searching for the solution they have in keyword
which include customer searchable phrase
competitor ranking keyword
To fulfill this you need to know which tool is best suitable for all type of keyword
Keyword Research Tool:
Main Keyword (or) Focus Keyword
The best tool for main keyword research: Google Keyword Planner, Uber Suggest, SEMRush, Ahref
Long Tail Keyword (or) No Attribute Keyword
The best tool for long tail keyword research: Google Keyword Planner, keyword.io, keyword everywhere, MOZ
Secondary Keyword (or) Competitor Keyword
The best tool for secondary keyword research: Uber Suggest, answer the public, spyfu
LSI Keyword (or) Linking Keyword
The best tool for LSI keyword: www.lsigraph.com
Checklist For SEO Content:
Every point is mandatory, hence don't hesitate to follow while writing content Because each point has separate importance to increase your page authority as well as ranking
Your main keyword and long-tail keyword should be in your URL, Topic
The main keyword must be in the first three paragraphs or within 100 words
Your URL and topic must be the same
The main keyword must be in Meta tag, Meta description, and also in Meta keyword
If possible make subtopic your secondary keyword
Otherwise, include the secondary keyword in the subtopic
LSI keyword needs to spread throughout the content
The first two subtopics must be in the format of voice search
Use a minimum of three highly searched user topic as your subtopic
To decrease the bounce rate and to make the user stay more time in your content make each paragraph do not exceed 50 words excluding space
To safeguard your content from keyword density don't use any type of keyword more than 6 time it leads to a black hat strategy – ( After the influence of LSI Keyword, keyword density has been less important)
To decrease the bounce rate and to make people visit more than one page include a minimum of three internal links. The internal link must be anyhow connected to the current topic
To improve credibility and increase the value of your content, including a minimum 5 external link With In your niche
To increase website speed the image you used should not exceed 200 KB, TOOL: www.canva.com, www.pictok.com
To help google to understand easily what your content all about use header tag H1, H2, H3, H4
Use the H1 tag only one time and that's only on the topic
Mostly H2 and H3 tag must be used in the subtopic
H3 tag should be used for the LSI keyword
Also to adapt your content for feature google algorithm modify your content as voice search optimized which means your content flow like a story in terms of dual conversation and also include audio of your content, for example, see this content (traffic content)
Your content length must be more than 1500 word, but you need to remember one thing that you fail to provide the in-depth subject in your content even you come with 10000 words you not able to rank in SEO
Include video at the top or middle of your content
To find how your content is easy to read by user use the readability checker tool: www.serreviewtools.com
Your content has no grammatical error use tool Grammarly google chrome extension and links it with your word document
If you feel that it is very hard to remember all the point don't worry, the tool makes it easier for you
Best Tool for SEO checklist:
Also, There Is Some Other Tool To Safeguard From Google Penalty
Tools for plagiarism checker: www.smallSEOtools.com
Tools for duplicate content checker: www.seoreviewtools.com
Tools for keyword density checker: www.smallSEOtools.com (or) www.moz.com
SEO Checklist For Link Building:
The main reason why people link your content is to increase their dwell time so that their website bounce rate will decrease. Hence their website traffic and domain authority will be increased.
So that before linking to other content they undergo some research in terms of how much traffic you getting.
Hence if you fail to bring traffic to your website most of them will not link your content with them. So you need to be careful to bring traffic to your website
First, check that you are qualified to get a backlink in terms of
Average monthly traffic whether from local or international
A minimum follower in social media mainly on Facebook, Twitter, and Pinterest
Decent website authority by perfectly optimized on-page SEO website.
Check whether you have any black hat issue by using the google search console
Best in-depth doubt clearing content
Increase your dwell time by including both internal and external link with your content
Include your own or some other niche video link in your content
Check your domain authority, page authority, and linking domain of your website as well as your competitor website using the Moz tool
For the best link-building strategy click here to increase your domain authority.
Social Media Posting Checklist:
In 2020 thousands of blogger use social media as their main traffic source, Because most of the link building strategy like classified ads, directory submission, web2.0 are outdated so they not able to rank in SERP this lead to lack of traffic
For those social media is the boom to get instant traffic and also brand awareness.
Some of the well-known and popular social media tools are
facebook.com
Twitter.com
Instagram.com
Linkedin.com
Whatsapp.com
Pinterest.com
Reddit.com
Mix.com
Medium.com
Digg.com
Sitepoint.com
Scoop. it
Flipboard
pearltrees.com
plurk.com
slashdot.com
bibsonomy.com
quora.com
flicker.com
snapchat.com
Here I have listed out 20 social media website where millions of people gather to hear and research for something they need, please remember that people in social media is to entertainment
Still, there are 20 + website over there online even though you need to be active in all network to get traffic
Being active and responsible for all comment and publishing a post is not an easy task really difficult for more than 20 website
Hence these two methods will help you
Scheduling your post
Monitoring your post
Scheduling Your Post:
It is the automated way to publish your post on social media, the only thing you need to schedule the date and time to publish your post
TOOL: www.buffer.com, www.hootsuit.com
Monitoring Your Post:
Monitoring in the sense of, you need to engage with as much as a social network. Here you have to reply to all your comments from social media followers or group members.
Reply to comment from all social media is tough work also, time-consuming
So that you need to grab all social network to one place so that you can see all comment from various social media in one place
TOOL: www.tweetdeck.com, www.socialbuzz.com, www.brand24.com
Conclusion:
So far I covered all SEO checklist with the best tips and tactics to increase traffic
The only thing you need to do is to follow without fail.
For More clarification feels free to comment.
If you like this content subscribe to us so that you get more updated articles regarding free traffic to your content.